Diversity, Inclusion and Belonging at the Wharton School
At Wharton, we are focused on building a faculty, student body and staff reflective of the world's richness of identity and thought.  We strive to create an atmosphere where the entire Wharton community is empowered to do their best work, to bring their authentic selves to their efforts both locally and globally, and to make an impact in the business world.
A commitment to diversity can yield the greatest impact in places where everyone feels welcome to contribute, and confident they will be heard – where everyone has room to belong. This type of impact is not achieved through one-time measures, which is why Wharton works consistently and continually to bring this mission to the forefront of our efforts. Ensuring the charge is intentionally woven through the fabric of our activities is our ongoing objective, with the goal of creating an institution we are all proud to call our own.
Join us for the Perelman School of Medicine and the Wharton School, Juneteenth Wellness Summit
The Wharton School and the Perelman School of Medicine are partnering to host an event aimed at providing a broad scope of wellness resources for the Philadelphia community. The summit will feature doctors from different specialties, such as diabetes, stroke neurology, and more. Additionally, attendees can benefit from access to blood pressure screenings, financial health and investment resources by Vanguard Investment Management Company and J.P. Morgan Chase, food donations, and other community partners.
The Details
When: Friday, June 30, 2023, 12:30-3pm
(rescheduled from June 16)
Where: Saunders Park Greene, located at 39th and Powelton Streets, behind Penn Presbyterian Medical Center.
Audience: The West Philadelphia Community
Cost: Free!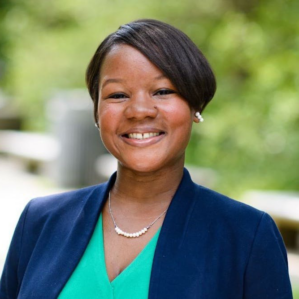 "Creating a truly inclusive environment requires intentional and sustained efforts. I am enthusiastic about working towards this goal in partnership with the Wharton community."
— Renita Miller, Wharton Chief Diversity, Equity and Inclusion Officer
Renita Miller is the inaugural Chief Diversity, Equity, and Inclusion Officer for the Wharton School at the University of Pennsylvania. In this new role and as a member of Wharton's senior leadership team, Renita is responsible for leading and developing the comprehensive diversity, equity, and inclusion strategic plans, partnerships, programs, and initiatives for the faculty, staff, students, and alumni of the Wharton community.
New Diversity, Equity, and Inclusion Curriculum
Starting in the 2023-2024 academic year, Wharton announces an undergraduate concentration and an MBA major that will provide in-depth foundations for those interested in the complex relationships between business and diversity, equity, and inclusion (DEI).
Review the new curriculum for Diversity, Equity, and Inclusion:
Diversity, Inclusion & Belonging at Wharton: A Closer Look
Through dozens of events, programs, partnerships, and organizations, we are continuously working to build a dynamic and purposeful community.

AltFinance is an industry-first initiative designed to diversify the alternative investment industry by attracting, training, and providing career opportunities for students attending three Historically Black Colleges and Universities (HBCUs): Clark Atlanta University, Morehouse College, and Spelman College. Founding firms Apollo Global Management, Inc., Ares Management Corporation, and Oaktree Capital Management, L.P. contributed $90 million to the 10-year initiative. In collaboration, Wharton's AltFinance virtual institute offers educational materials and tools for HBCU students to excel in the industry.

Ninety To Zero provides a roadmap for companies and organizations to drive change now with a goal of eliminating the 90% racial wealth gap between white and Black Americans. Wharton, the lead research partner, is joined by renowned organizations including Goldman Sachs, Starbucks, ACLU, McKinsey & Company, and Children's Defense Fund in a collective effort to advance racial equity.

The National Education Equity Lab, a national education justice nonprofit funded by the Gates Foundation, brings college credit-bearing courses from the nation's top colleges to high school students in historically underserved communities. In collaboration, Wharton is designing and delivering customized courses to select students and high schools around the country.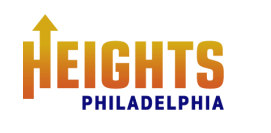 Rooted in the bold vision that "all Philadelphia students graduate high school and achieve economic mobility through college and workforce success," Heights' work reflects a deep and abiding commitment to break the cycle of generational poverty, which has long challenged the City of Philadelphia. Heights connects students from historically underserved communities with a network of people who believe, and invest in, their talents.
 IMPROVING WORKPLACE CULTURE THROUGH                
Evidence-Based Diversity, Equity and Inclusion Practices