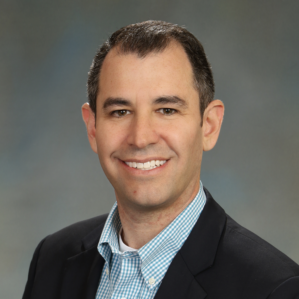 Dan Alig
Chief Information Officer
Wharton Computing and Information Technology
Contact »
Dan Alig, Chief Information Officer, leads Wharton Computing in delivering IT resources to faculty, students, staff and alumni and developing strategies to enhance the School's mission with technology.
Alig began working at Wharton in 1999, supporting technology for the Graduate Division and has since moved through a variety of job functions with progressively increasing responsibility. Most recently he served as a Senior IT Director for Administrative Technology, where his teams oversaw the systems and services that helped run the business of the School.
A Los Angeles native, Alig moved to Philadelphia to study Computer Science at the School of Engineering and Applied Science at the University of Pennsylvania.