Senior Administrator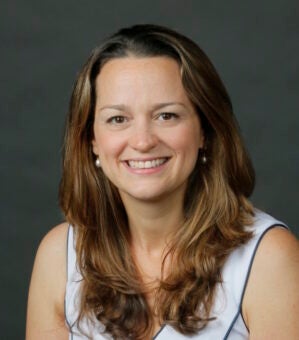 Colleen O'Neill
Chief Operating and Financial Officer
Colleen O'Neill is the Chief Operating and Financial Officer for the Wharton School. In this capacity, Colleen oversees Financial Operations, Strategic Financial Planning, Facilities and Operations, Capital Projects, Information Technology, Human Resources, and Wharton Research Data Services.
Colleen previously was the Senior Director of Financial Strategy & Operations for the Wharton School. In this role, Colleen was responsible for the school's annual budget and financial strategy as well as the general operations of the Finance & Admin division.
Immediately prior to her time in F&A, Colleen worked as a Vice President of Operations at a private commodities business in Philadelphia. Colleen previously worked at Wharton as the Executive Director of Wharton Customer Analytics where she managed the Center and oversaw crowd-sourced research opportunities. Colleen also served as the Director of the Wharton Global Consulting Practicum and other roles within the school. Colleen holds an MBA from Wharton's Executive MBA program, an MPA, MS, and BA also from the University of Pennsylvania.