When Dr. Sonu Ahluwalia, WG'18, clinical chief of the Department of Orthopedic Surgery at Cedars-Sinai Medical Center in Los Angeles wanted to impact more people, he turned to the media. By making guest appearances on TV shows, he could go from helping 100 patients a week to millions of people. In the last six years, he has done a weekly segment for Fox in LA on general medicine and made guest appearances on shows including The Today Show, The Doctors, and Entertainment Tonight.
Viewers in India may also recognize him as host of "All is Well with Dr. Ahluwalia," a TV show the Wall Street Journal called the Indian answer to the Dr. Oz show.
"I try to find interesting medical topics or news items, like new mammography recommendations, and then demystify what that means for the audience. I find it gratifying to be able to affect more people positively, beyond what I achieve through my medical practice," said Sonu, who has consistently been named a "Top Doctor" in U.S. News and World Report, "Best Orthopedic Surgeon" by the Hollywood Reporter, and "Super Doctor" by Los Angeles Magazine.
Recently, Sonu decided he wanted to expand his impact even more. This time, he turned to Wharton. He explains, "Medicine is changing significantly and there is a lot of good to be done to help patients and physicians. But no matter how good my ideas were, they weren't taken seriously because I hadn't looked at the numbers or determined the financial viability of the opportunity. I realized that I was underprepared to convince someone in the business world to adopt my ideas."
He decided an MBA was the best path forward to learn how to make a bigger difference in the world. It also would help him become a more effective leader at his hospital, enabling him to better impact his own community too.
As he researched different EMBA programs on the West Coast, he was looking for a full MBA with a recognizable brand around the world.
"The bottom line was that I wanted to go to an EMBA program where I would feel confident that there is nothing I have missed in my learning," he said. "Wharton was a great fit."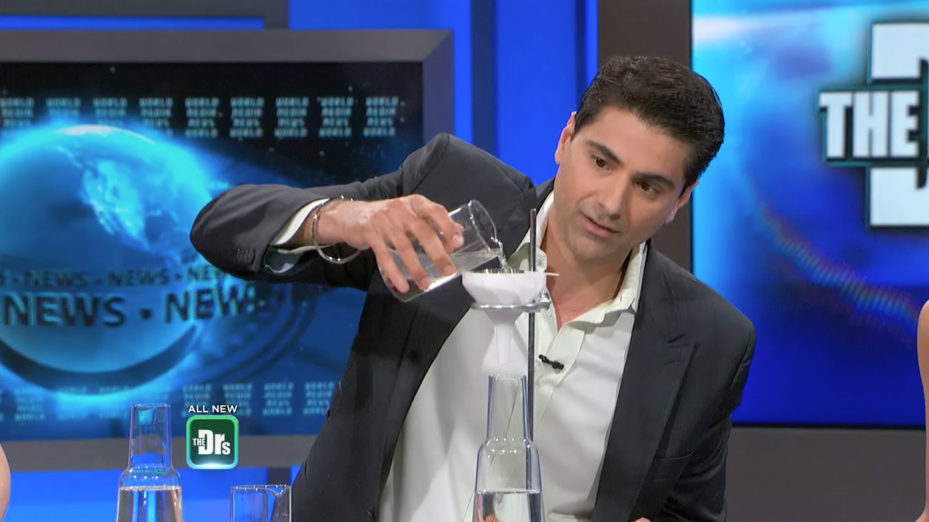 Top 3 Program Highlights From His First Year
Now that he's a first-year student, Sonu said there are three program highlights that stand out the most for him so far: leadership, entrepreneurship, and a customizable curriculum.
He explained, "There is a strong focus on leadership at Wharton both in classes and programs. If you want to learn how to be an effective leader, Wharton will take you to the next level."
As for entrepreneurship, Sonu observes that Wharton "actively incorporates" it into the EMBA program. "My goal is to affect positive changes in the field of medicine and learning about entrepreneurship is important whether I do that through devising a platform, a startup, or anything else that might help doctors and patients," he said.
Wharton's flexible curriculum allows Sonu to explore this area as well as other areas of interest. In addition to choosing from a large selection of electives in his second year, first-year EMBA students can participate in Global Modular Courses (GMCs) and the Global Consulting Practicum (GCP). The GMCs are one-week courses focused on specific business challenges and opportunities in different parts of the world. The GCP is a semester-long course in which students work in teams to solve real-world problems for global clients.
So far, Sonu has done a domestic GMC on digital marketing in San Francisco with Vice Dean of Innovation Karl Ulrich, and consulted for a company in Taiwan through the GCP.
"Those were outstanding experiences. If I ever decide to pursue consulting roles in the future, I feel confident having gained knowledge and tools in the GCP. And the GMC taught me how to do everything from build a website to create content to build apps. It was enlightening how much you can do yourself," he said.
Being a New Dad
A major challenge at Wharton, observed Sonu, is that it's easy "to feel like a kid in a candy store." He explained, "You don't want to miss out on any learning opportunities, but this means making sure you come to class prepared and carve out time for studying at home."
This is challenging enough when you have a demanding job, but add newborn twins at home and it's a lot of juggling.
The key, he noted, is to make sure that all stakeholders — like your spouse, kids, boss, and coworkers — are on board with your schedule. "My wife is awesome and understands that this is something good for our entire family. We are devoting resources and time to this endeavor as a family."
Sonu added, "Every single physician I spoke with who had gone to business school told me that they learned to think differently. I wanted that transformation and my wife and I know this is worth the sacrifice."
Save
Save
Save
Posted: March 17, 2017