Following nearly 30 years of activities and research for the Wharton community and others, the SEI Center for Advanced Studies in Management closed in February 2018.
The Center has been at the forefront of management education, research, and strategy, developing new ways to understand and think about the complexities of today's business environments. Under the inestimable vision and leadership of Jerry Wind, The Lauder Professor Emeritus of Marketing, the Center has served as a catalyst for bold ideas and innovative thinking.
Special thanks are owed to Al West, WG'66, whose generous financial support and deep personal commitment to the Center have been invaluable. Because of the talent, work and support of Al, Jerry and many others, the Center has made countless contributions across a number of activities, including the Future of Advertising Program, the Wharton Fellows Program, and Reimagine Education. These successes are emblematic of the Center's influence and leave a lasting legacy at the School.
While the Center has closed, we are pleased to highlight accomplishments of the Center:
The SEI 28 Year Report published in 2017, summarizes highlights from the many programs and symposia inspired by the Center's nearly three decades of collaborative research and publications.
The Wharton Future of Advertising Program highlights the impact FOA has made in shifting the scope, value and impact of advertising and marketing.
In addition, two programs will continue at Wharton:
The Reimagine Education Competition
This global competition for innovative pedagogical approaches in higher education which will impact learning and employability for the next generation's workforce is now entering its fifth year.  Along with our co-founder at QS and partners at the Penn Graduate School of Education, we will redirect this prestigious initiative to the Alfred P. West Jr. Learning Lab. The leadership of the Learning Lab has been involved with us for the past year and the transition is a natural extension of their work which will strengthen both the Lab and the Reimagine Education competition and conference.
The Wharton Fellows Program
Our innovative lifelong learning platform for transformation leadership is celebrating its 18th year. Going forward Wharton's Aresty Institute of Executive Education will lead the Wharton Fellows Program as part of their suite of senior management programs.
The Wharton School is grateful to Jerry, Al, the entire SEI Center team, colleagues, and the Center's many supporters for their dedication to this important work.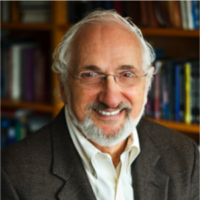 JERRY WIND
The Lauder Professor Emeritus of Marketing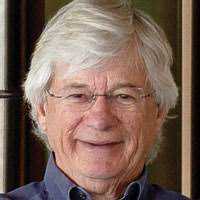 AL WEST, WG'66
Chairman & CEO, SEI