THE WHARTON WAY
Our WAVE Classroom

How we innovate our pedagogy
 Wharton's Academic Virtual Environment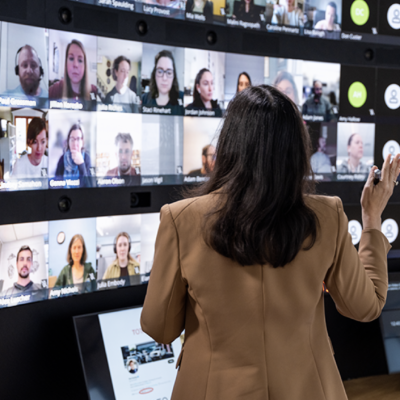 The Background
In the evolving field of higher education, innovative and technology-driven approaches are being embraced as valuable additions to traditional lecture halls. In response to this evolving landscape, Wharton recently introduced the Wharton Academic Virtual Environment (WAVE) Classroom, which is situated on Wharton's Philadelphia campus.
WAVE enhances the learning experience by providing Wharton professors with the ability to deliver lectures from the physical WAVE base in Philadelphia, creating a seamless connection for students worldwide. This innovative platform not only enhances accessibility to Wharton's educational resources, but also enables students to establish a meaningful experience, regardless of their geographical location.
By leveraging this cutting-edge platform, Wharton's esteemed faculty and dedicated program staff are redefining the boundaries of traditional classrooms and embracing the opportunities WAVE presents for enhanced learning experiences. This marks an exciting step forward in expanding access and engagement for students worldwide.
The creation of the WAVE Classroom was driven by Wharton's strong commitment to pedagogical innovation and a desire to redefine the boundaries of traditional learning environments. Through this advanced virtual space, students and instructors from around the globe are seamlessly connected in a synchronous, immersive setting. 
WAVE overcomes geographical limitations, enabling faculty and presenters to engage with students in real-time by fostering meaningful interactions and expanding access to Wharton's educational programs. Already embraced by participants in Wharton's renowned Global Youth program and MBA Program for Executives, WAVE revolutionizes the learning experience by creating a fully connected environment that transcends physical boundaries.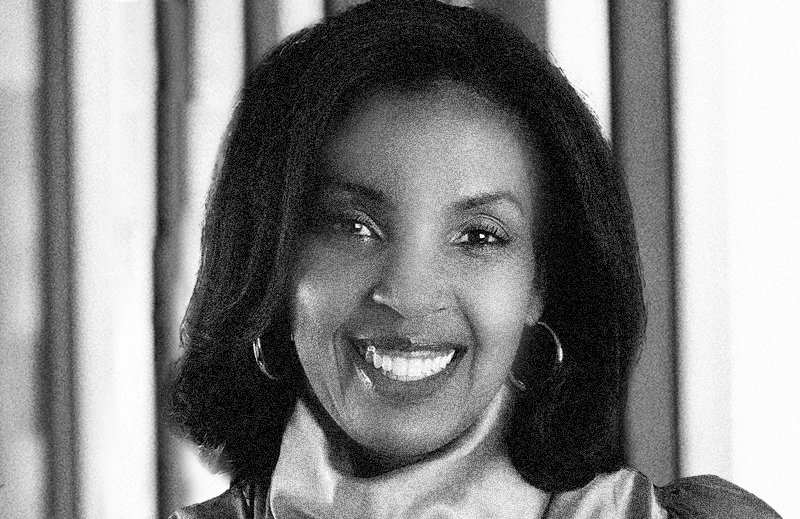 "High-quality academic programs can successfully extend beyond the traditional in-person classroom experience. By coupling best-in-class virtual instruction with meaningful residential learning opportunities, we can extend [Wharton's reach] to even more leaders who are poised to grow economies and transform industries across the globe."
Dean, The Wharton School
Reliance Professor of Management and Private Enterprise
Professor of Management
The Expected Outcome
With the WAVE Classroom, Wharton will enhance the educational experience by fostering dynamic engagement between instructors and students, transcending geographical limitations and embracing the possibilities of virtual connectivity. This technological advancement opens up new possibilities for interactive teaching methods, guest lectures, and real-time discussions, providing a more immersive and enriched learning experience.
Wharton aims to empower students with the skills and knowledge necessary to navigate and excel in an increasingly interconnected world. WAVE embodies Wharton's dedication to pushing the boundaries of traditional education, harnessing the potential of cutting-edge tech to revolutionize the learning experience.