Looking Back, Progressing Forward
2020 has been a year unlike any other. The Covid-19 pandemic disrupted every sector of our lives and brought about massive professional, academic, and personal challenges. But one thing has stayed the same throughout this unusual year — the Wharton community remains stronger than ever.
Amid the moments of uncertainty, the resiliency of the School community has revealed countless silver linings. Wharton students, faculty, staff, and alumni created innovative new ways of teaching, adapted to remote learning, and fought for racial equality and social justice. Through it all our community created togetherness, while physically apart.
As we welcome in a new year, let's take a look back at how the Wharton School spent 2020.
0
new PhD students hailing from 7 countries
0
classes moved online in March
0
students enrolled in "Epidemics, Natural Disasters, and Geopolitics" virtual class
0
approximate sq. ft. added to campus with the addition of Wharton Academic Research Building and Tangen Hall

From left to right: Frank Cai, WG'21 conducts a virtual apartment tour for newly admitted MBA students in Wharton HQ; undergrads take part in a virtual "escape the room" challenge; Dean Erika James moderates the second Beyond Business discussion on race and corporate power; MBA staff welcome the Class of 2023 during Virtual Pre-Term; Warby Parker co-founder Neil Blumenthal, WG'10 joins a lunch chat about leading in difficult times; an applicant gets the call they've been waiting for from MBA Admissions.
Passing the Baton
On July 1st, Dean Erika James officially succeeded Dean Geoffrey Garrett as the 17th Dean of the Wharton School — becoming the first woman and person of color to hold the position.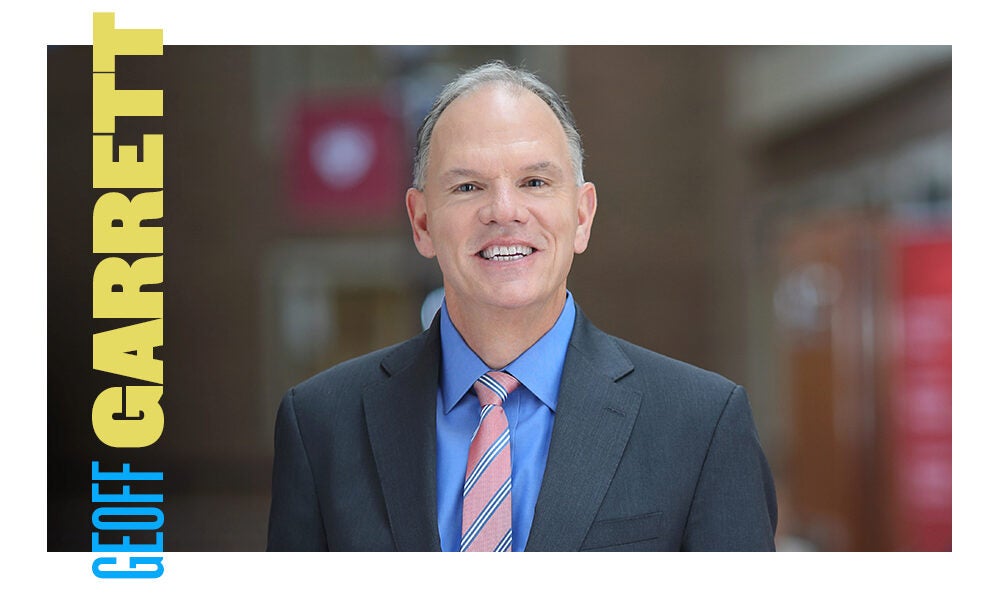 As Wharton's Dean from July 2014, Geoff advanced Wharton's reputation as one of the world's leading business schools and charted a path to position the School as a hub for cutting-edge, interdisciplinary education.
He established pioneering new initiatives that expanded the School's global presence in fields beyond Wharton's traditional scope and broadened the positioning in the marketplace.
During his tenure, he expanded the faculty in both size and breadth, enhancing both the research agenda and the opportunities for students to engage in forward-looking topics both inside and outside the classroom. Continuing reading »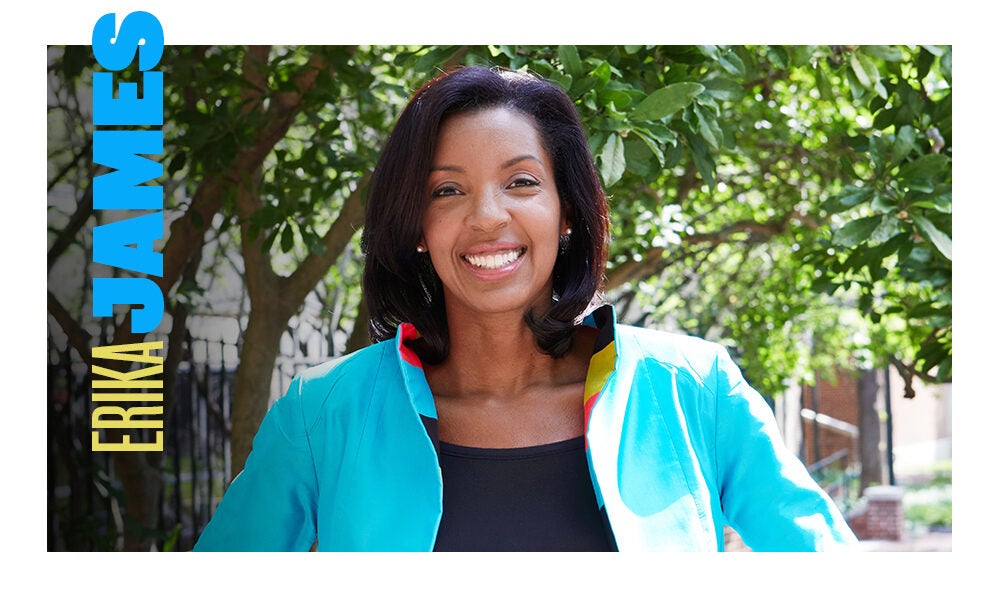 Though her first six months as dean have been outside the norm for a typical transition of leadership, Dean James has already made her mark on Wharton by guiding the School through the most turbulent days of the Covid-19 pandemic. She has placed a special focus on transparent and consistent communication about school-wide developments, tapping into her expertise in crisis management and communication.
This September, Dean James kicked off a LinkedIn Live series called "Beyond Business" to hold discussions with industry leaders about racial equality within organizations.
Rewind: On her first day on the job, Dean Erika James sat down with Robin Roberts for an interview on Good Morning America. Watch »

My Virtual Veterinarian Wins Startup Challenge
This year's Penn Wharton Entrepreneurship Startup Challenge was held virtually for the first time, in May. Read about the winning concept, My Virtual Veterinarian, and its founder, Felicity Johnson, WG'20.

Artificial Intelligence Joins Analytics at Wharton
Wharton AI for Business will inspire cutting edge teaching and research in artificial intelligence and is made possible by a $5 million gift from husband and wife Tao Zhang WG'02 and Selina Chin WG'02.

New Opportunities in Quantitative Finance
An $8 million gift from Dr. Bruce I. Jacobs G'79, GRW'86 established a new professorship and scholar funds in support of quantitative finance research and education at Wharton.
In July, the Wharton School marked a new era as Penn Wharton Entrepreneurship became


Venture Lab

,
the nexus for all startup activity across Penn.
Students Stay Connected While Apart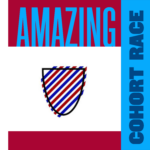 Undergrad students competed with peers in a virtual Amazing Cohort Race, delved into hobbies in shared interest groups, developed a new platform to find new extracurriculars, and connected with alumni through career exploration events.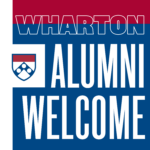 Wharton's graduate programs, MBA Admissions, EMBA Admissions, Student Life, and External Affairs collaborated on a new initiative called the Wharton Alumni Welcome (WAW) program to virtually connect MBA students all around the world to alumni in their own cities. The MBA for Executives program created their own version of this initiative called "Squads."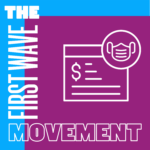 In March, students in the 44th class of Wharton's MBA for Executives Program on both coasts launched a fundraising campaign called The First Wave Movement to accept and distribute PPE donations to hospitals in desperate of PPE. The class launched the initiative with the hope of raising $15,000; they've since raised more than $200,000, delivered more than 300,000 masks, and have served nearly 60 hospitals across 15 states across the US.
Graduation 2020
Proving that nothing can stop their #WhartonPride, the Class of 2020 invented new ways to commemorate graduation day. Here are a few of our favorites.
Graduation
Since we couldn't gather together for traditional ceremonies, the Class of 2020 found new ways to celebrate from home. Our grads decorated driveways, donned digital caps, and held virtual watch parties proving that nothing can stop their Wharton Pride.
Wharton Responds
Faced with unprecedented challenges and global events, students and alumni answered the call.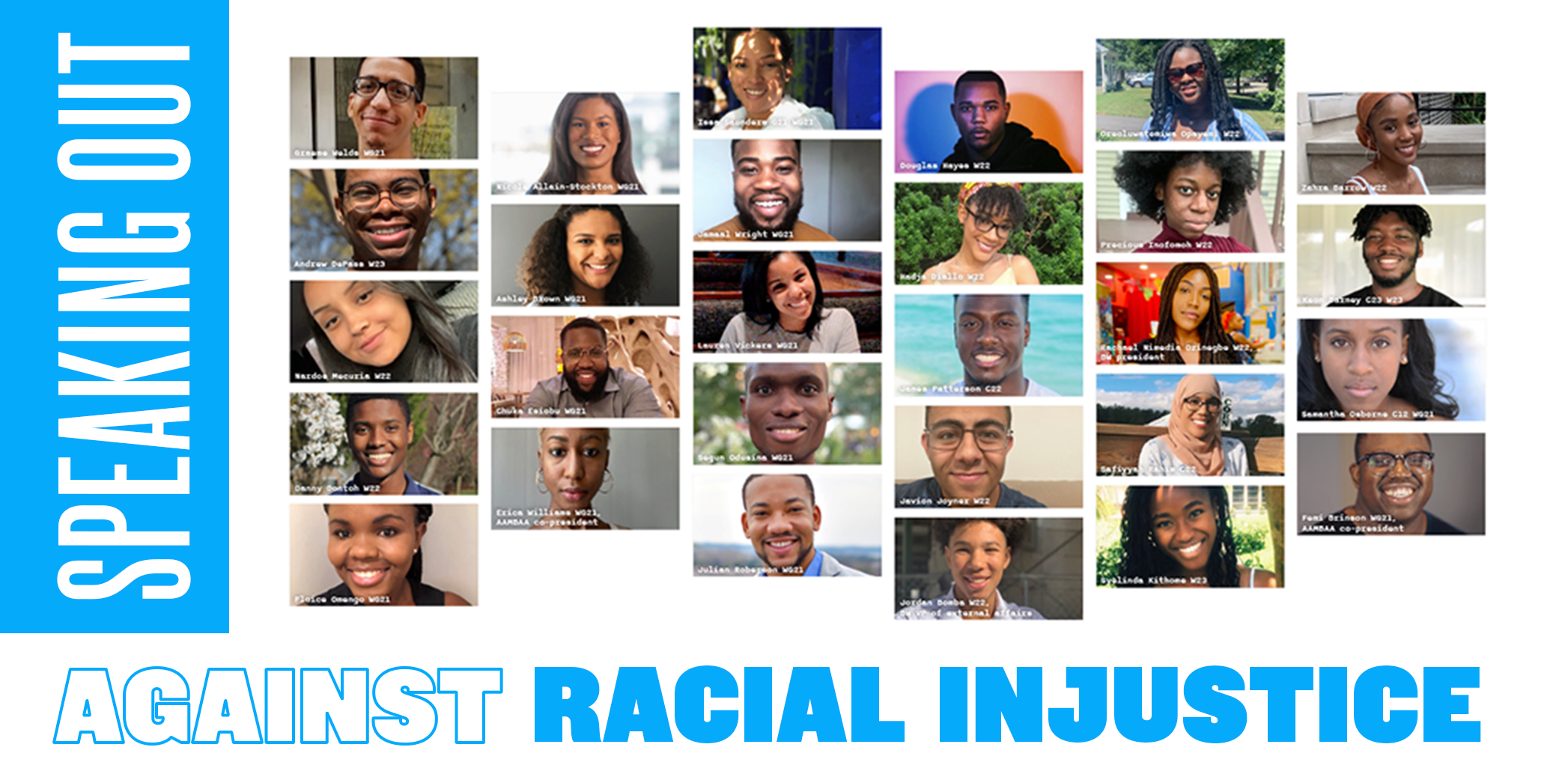 United for Change: As the rallying cry for racial justice reverberated across the nation, members of the Wharton MBA and undergrad students turned to each other in search of courage, compassion, and action. Read the story »
Insights & Conversations: Faculty like Prof. Dean Knox emphasized the power of data in combating racial biases in policing, while Dean Erika James's Beyond Business lecture series started by diving deep on race with a range of Black leaders. While the African American MBA Association (AAMBAA) partnered with their classmates to take a stand against racism, undergrads also opened safe spaces for difficult conversations, assisted by groups like the Wharton Equity, Diversity, and Inclusion Group (WEDIG), Black Wharton Undergraduate Association (BWUA), Wharton Asia Exchange (WAX), Wharton Alliance, and Wharton Latino.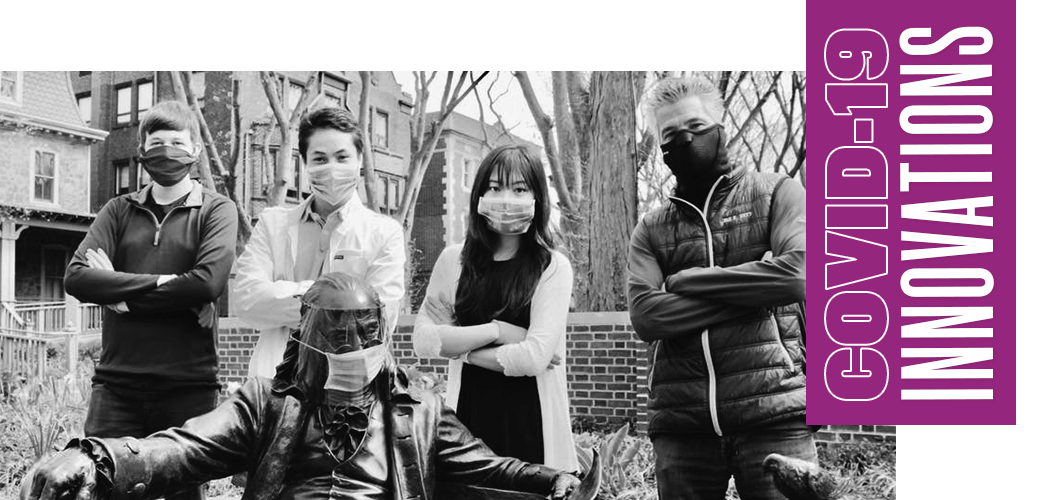 All In: From mask-sewing to delivery services, the Wharton community jumped into the fight against the pandemic. Students created a free job-search website for unemployed Americans, launched an online platform to connect volunteers with organizations in need, helped alleviate the PPE shortage, and much more. Alumni joined forces around the globe to assist frontline workers, develop a vaccine, and digitize healthcare.
Real-Time Analysis: "Epidemics, Natural Disasters, and Geopolitics: Managing Global Business and Financial Uncertainty," united faculty across Schools at Penn to teach more than 2,500 students about dealing with similar crises.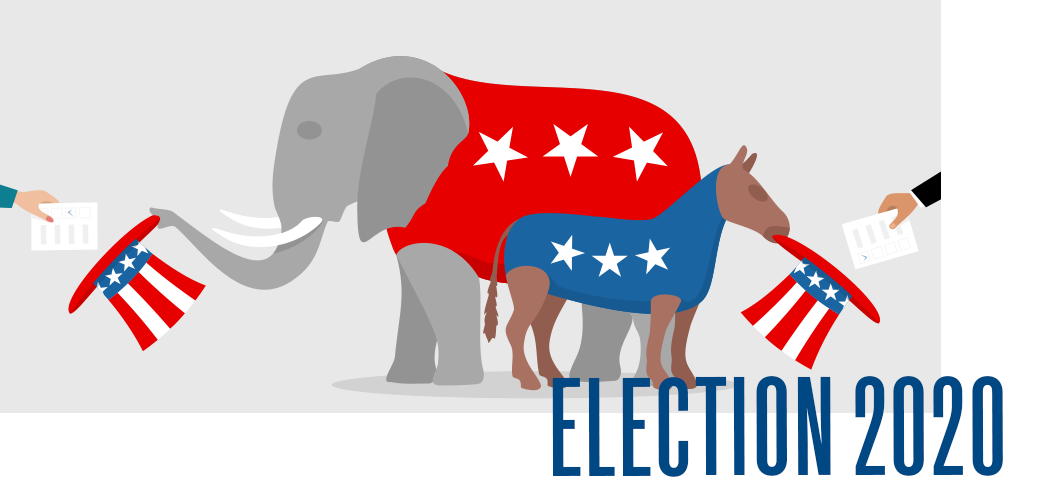 Getting Out the Vote: The Wharton and Penn communities mobilized voters to increase voter turnout, register new voters, and help students find polling locations. Nearly 130 undergraduate students joined the"Motivote" competition with Penn's three other undergraduate schools. 
Providing Policy Insight: Throughout the presidential election, the Penn Wharton Budget Model (PWBM) gave valuable context to the economic impact of candidates' platforms through reports, a guide to the 2020 Presidential Candidates' Policy Proposals, and a post-election briefing on what to expect in 2021.

From left to right: The colors of autumn line Locust Walk; a tribute to frontline workers lights up the sky over Franklin Field; health care workers at Thomas Jefferson Hospital receive new shoes from alumni startup Clove; a familiar reminder; Ben Berman, WG'21 makes a "pizza drop" from his apartment window.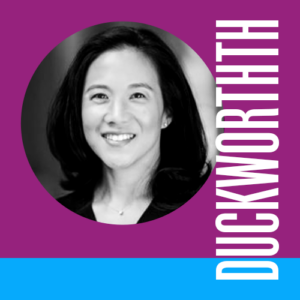 A renowned expert on grit and self-control, Professor Angela Duckworth became the first recipient of the Rosa Lee and Egbert Chang Professorship. Funded by Nancy Yang, W'92, the Professorship supports a dual appointment at the Wharton School and Penn Arts & Sciences' Department of Psychology.
Professor Duckworth, who joined the Penn faculty in 2006,  is a 2013 MacArthur Fellow and Founder and CEO of Character Lab, a nonprofit that uses psychological science to help children thrive. She is faculty co-director of the Behavior Change for Good Initiative and faculty co-director of Wharton People Analytics. Read more »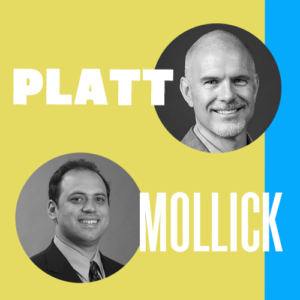 What does it really take to succeed as an entrepreneur? Wharton professor Ethan Mollick brings hard data to dispel the most pervasive startup myths in The Unicorn's Shadow: Combating the Dangerous Myths that Hold Back Startups, Founders, and Investors.
In The Leader's Brain: Enhance Your Leadership, Build Stronger Teams, Make Better Decisions, and Inspire Greater Innovation with Neuroscience, neuroscientist Michael L. Platt reveals how the latest insights from brain science can transform how we think about leadership, team-building, decision-making, innovation, marketing, and more.
Wharton professors Cade Massey and Adi Wyner are leading the new Wharton Sports Analytics and Business Initiative, an expansion of the School's sports business activities through Analytics at Wharton.
The marketing department welcomed Cait Lamberton, Penn's first Alberto I. Duran President's Distinguished Professor. The professorship was endowed by Alberto I. Duran, WG'93 and Inma Duran.
Global Youth Program Goes Virtual
The Global Youth Program pivoted to offer High School students a remote experience featuring new virtual courses with the same topics and rigor of prior summers. The programs made the most of the virtual environment by prioritizing community via Gen Z programming and fun challenges and events.
Wharton Executive Education Offered on Wharton Live
Executive Education transitioned 22 open-enrollment programs to a live virtual format this Fall, leveraging the advantages of remote learning while providing the interactive and challenging learning experience of the in-person curriculum.
Wharton Pivots
Here are some of the lessons learned remote experience as Wharton staff and faculty reimagined conferences, annual campus events, student clubs, competitions, and more during the pandemic.

Wharton Social Impact Initiative Publishes Project Sage 3.0
Project Sage 3.0 is the latest report researched and published by WSII and consultancy Catalyst at Large which features the field of gender lens investing — investing to generate financial returns and a positive impact on women.

Wharton Undergrad Awarded Fulbright Scholarship
Congrats to Aiden Reiter, C'20, W'20, one of 16 Penn students and alumni offered Fulbright awards for the 2020–2021 academic year. Aiden was awarded a Fulbright to teach English in Laos, where he hopes to start a Model UN club for students, teach English to business owners, and work with local nongovernmental organizations.
Risk Center Launches Business, Climate, and Environment Lab
The new Business Climate and Environment Lab brings together cutting-edge research, thought leadership, and a range of stakeholders to design policies related to climate change, renewable energy, air and water pollution, waste disposal, biodiversity, and deforestation.
Colan Wang awarded Prism Fellowship
Colan Wang WG'22 is the first recipient of the Prism Fellowship, awarded to an outstanding LGBTQIA+ MBA student. In a personal essay, Jeffrey Schoenfeld WG'84 reflected on his career as an out business leader and what led him to found this landmark fellowship.
Alumnus Yuri Milner Establishes Friends of Israel Fund
Yuri Milner, WG'92, and wife Julia donated a $10 million gift to create a full-tuition MBA fellowship for Israeli students.
Penn Wharton Budget Model Analyses
Wharton Launches New Quantitative Finance Major
The MBA quantitative finance major will include new cross-disciplinary content from accounting, statistics, and operations, information and decisions and will be bolstered by Dr. Bruce I. Jacobs Professorship in Quantitative Finance and the new Dr. Bruce I. Jacobs Scholars in Quantitative Finance. 
Jay H. Baker Retailing Center Hosts First-Ever Ideathon
200 undergraduates pitched bold business ideas to major retailer Ralph Lauren Corporation during the "Ideathon." Shark Tank Star Daymond John and 40 leading mentors from the industry offered inspiration and guidance throughout the competition.
Wharton Global Youth Program Hosts Investment Competition
Nearly 100 students attended the first-ever virtual Wharton High School Investment Competition Global Finale, with two teams, East Capital K and Over the Moon Investments, finishing in first place.
Alphabet/Google CEO Sundar Pichai Reflects on His Career
Alphabet/Google CEO Sundar Pichai WG'02 reflects on his career, leading one of the world's most powerful companies, and the future of tech with Wharton Magazine.
Alumni Share Their Secrets of Success
Ten alumni founders, including Allbirds CEO Joey Swillinger WG'10, share their secrets of success and lessons learned along their entrepreneurial journeys.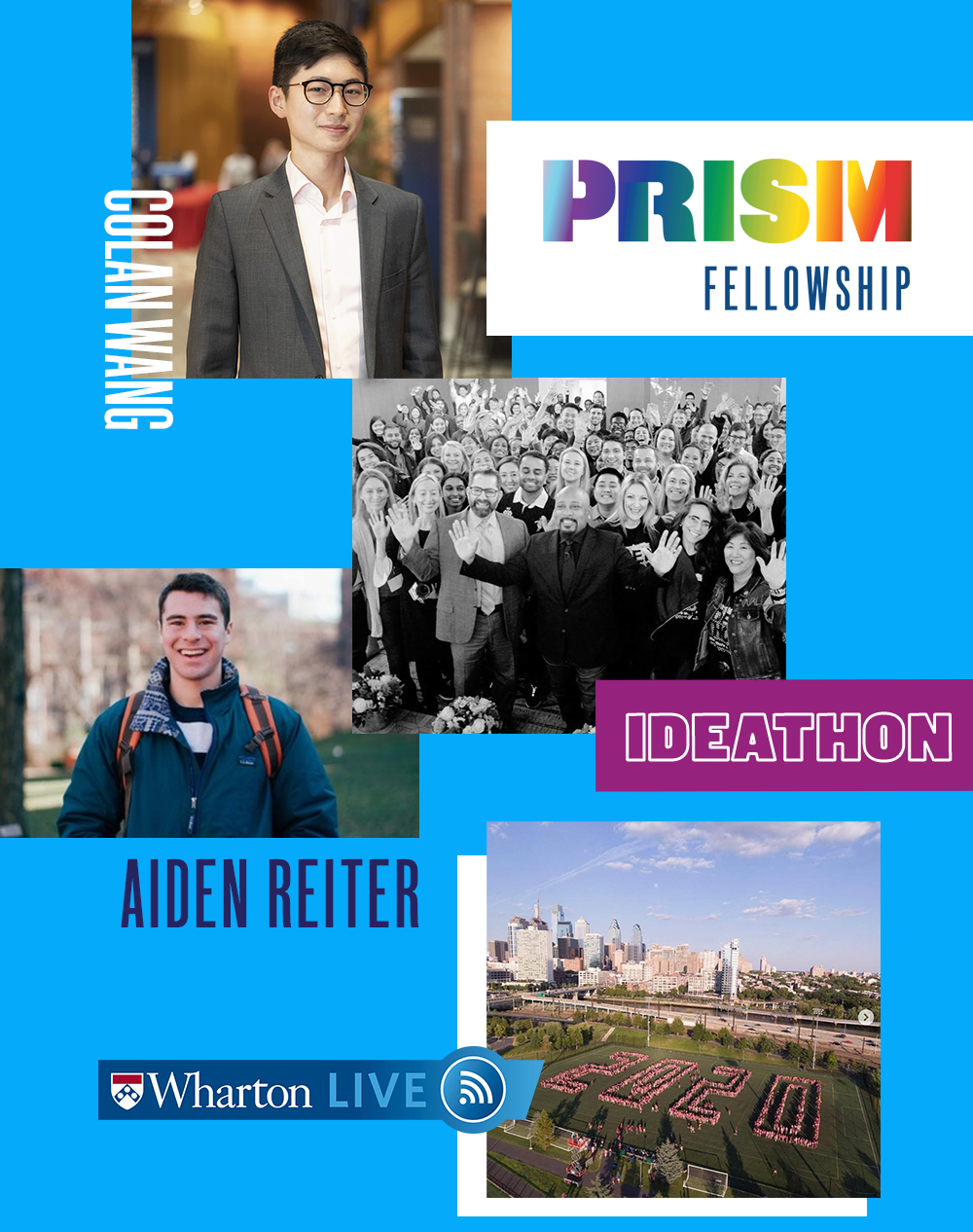 "Doors of wisdom are never shut."
— Benjamin Franklin, 1755