THE WHARTON WAY
Our WAVE Classroom:
How we innovate our pedagogy
 Wharton's Academic Virtual Environment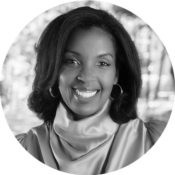 "High-quality academic programs can successfully extend beyond the traditional in-person classroom experience. By coupling best-in-class virtual instruction with meaningful residential learning opportunities, we can extend [Wharton's reach] to even more leaders who are poised to grow economies and transform industries across the globe."
—Erika H. James, Dean of The Wharton School
0
WAVE participants since March 2023
H
ow is WAVE changing the game of virtual classrooms? 
With students now tuning into Wharton's learnings from countries that range from Ghana to Hong Kong, WAVE truly extends Wharton's world wide reach to a new and existing audiences like never before. Since March 2023, participants include those from the MBA Program for Executives, Wharton's Executive Education program, and the Global Youth Program.
By fostering this virtual and dynamic engagement between instructors and students, Wharton both enhances the educational experience and transcends geographical limitations. The technological advancement offered by WAVE breaks open new possibilities for interactive teaching methods, guest lectures, and real-time discussions, providing a more immersive and enriched learning experience.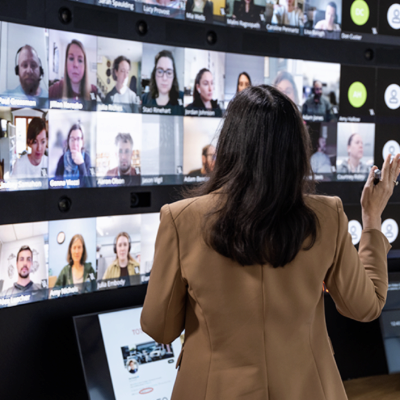 W
hy choose WAVE for your next learning adventure? 
Experiencing WAVE is different than a typical online course. When you tune into a WAVE experience, expect to connect with new classmates and colleagues in real time, and interact with members of Wharton's renown faculty face-to-face, from anywhere in the world. After all, WAVE's creation was spurred by Wharton's strong commitment to pedagogical innovation, and the School's desire to redefine the boundaries of traditional learning environments. Through this advanced virtual space, students and instructors from around the globe are seamlessly connected in a synchronous, immersive setting. 
Wharton aims to empower students with the skills and knowledge necessary to navigate and excel in an increasingly interconnected world. WAVE embodies Wharton's dedication to pushing the boundaries of traditional education, harnessing the potential of cutting-edge tech to revolutionize the learning experience.