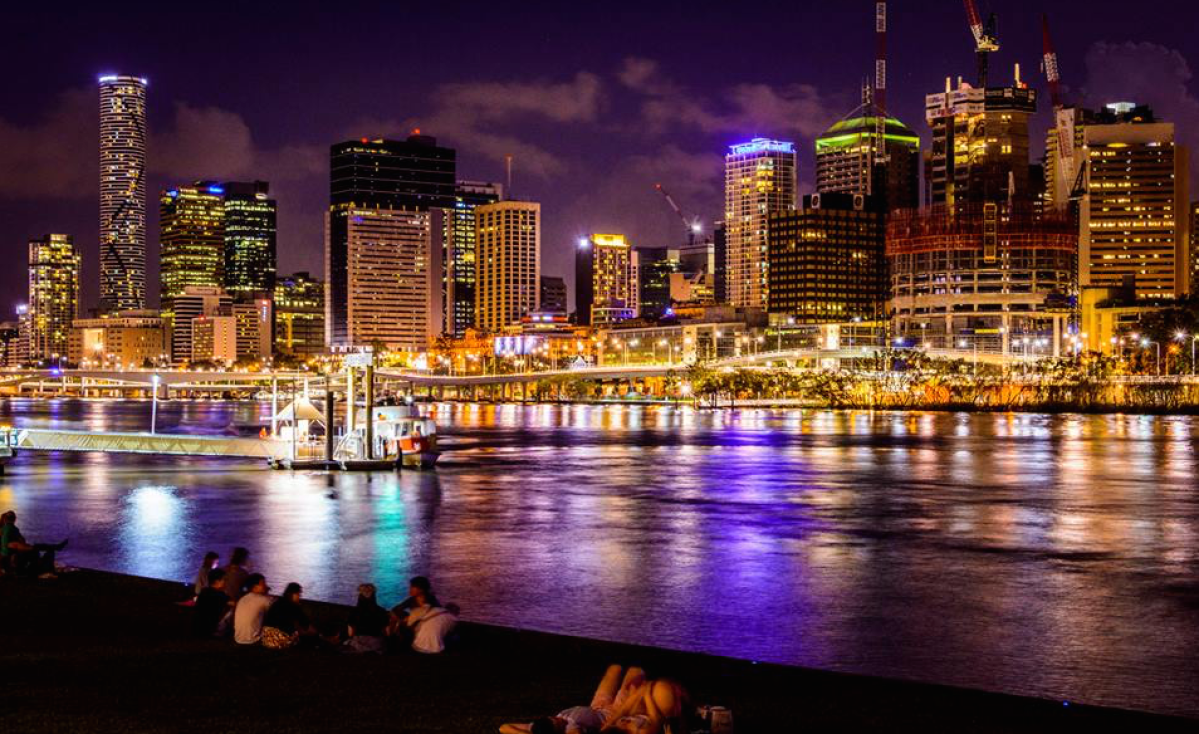 Q: First, tell us a little about the Global Consulting Practicum and how it works.
Mohit Virendra: GCP is a great exposure to real-world consulting. You solve international business challenges with both your team at Wharton and a partner school team from the country where the client is located. We started GCP by self-selecting a team of 5 students with diverse skill sets that would give our team a good breadth of experience. After a competitive selection process, we were assigned to a project of our choice and met the two amazing faculty members who would guide and help us throughout the engagement. Shortly thereafter, we got in touch with our counterpart team in Australia, University of Queensland (5 students and 2 project faculty with extensive experience in mining services; which was the business focus of our client). The most exciting part of the experience was our trip to Australia to visit the client very early in the process.
Traveling to Australia was the first time we worked as a team of 10, where we presented our engagement proposal to the client and got their buy-in on the deliverables upon completion of the project. The next few months consisted of intense market research, validation, interviewing potential partners and customers, exhaustively considering 30 + business opportunities and finally narrowing down one opportunity which we would eventually propose to the client. Some of the highlights of the engagement were the Devil's Advocate session in San Francisco, where we received extremely valuable feedback on our direction and progress thus far, meeting with McKinsey's Rob Mann who provided further feedback, and the final Bring Alive session in May (of which I was the Manager) for which the client and the Australian team flew in to San Francisco. We presented our recommendations to the client and connected them with industry contacts to help them operationalize our recommendations.
Q: What spurred your interest in GCP?
MV: I want to explore a career in consulting after graduating from Wharton. GCP was one of the big reasons for me to apply to and attend Wharton, as it seemed like a perfect blend of real world experience and academic learning. It lets you take a deep dive into consulting and solving global business problems while multiple faculty advisors and extensive Wharton resources support you. Even making mistakes is part of the learning process, and the support provided ensures that you eventually succeed as a team.
Q: Tell us a little about your team?
MV: 5 There were 3 engineers including myself. My background is in technology product development and management and in developing partnerships in the tech industry. Andrew, another engineer, is a reliability expert at Chevron, an excellent numbers guy who brought great quantitative and technical experience. Guljot is another engineer and our program manager, who did an outstanding job in keeping the project progress streamlined. Julia has worn multiple hats and has brought an interesting perspective to the team. Edward is a real life consultant with experience in managing political campaigns; he brought in the marketing experience.
In addition, we had 5 members from the Australian team who complemented our strengths. Our project was in the mining sector, and multiple members in the Australian team had experience in mining in addition to finance, consulting and marketing.
Q: What was your project about?
MV: Our client was Wallaby Industries, an Australian company looking to expand its business via new products/new market opportunities in the US. Wallaby Industries is a software company which focuses on owners and operators of heavy mining/oil and gas/rail/energy equipment to help them save money via predictive and preventative equipment maintenance recommendations, managed through their sophisticated software. Wallaby engages with these owners/operators on the ground through its team of experts who physically inspect the equipment at regular intervals. This is a big high-stakes market where the heavy equipment costs millions of dollars, and equipment outages can cost huge amounts of money, with replacement parts and services being really hard to provide in deep underground mines or on oil rigs in the ocean.
Q: What challenges did you face in your GCP project?
MV: Due to the slowdown in Chinese economy, Australian mining sector has seen a big decline in recent years. In addition, the price of oil dropped from $140 a barrel to $ 40 while our engagement was going on. Since our client has a lot of customers in oil exploration, this changed the scope of the project dramatically. We had to pivot many of our recommendations to accommodate these external market dynamics.
Another challenge was in understanding how processes differ in Australian and US markets. For example, we were very surprised to learn that it takes almost 6 months to hire a programmer in Australia, even for a relatively small company like Wallaby, something unimaginable in Silicon Valley where most of us are located. Thus our recommendations could not have followed purely from our experience of the US market. We had to spend a lot of time understanding the Australian market and the mining /oil and gas/energy sector there.
Q: What were your most important takeaways/learnings?
MV: For me GCP was a huge value adding experience, and it is hard to describe how personally satisfying the entire engagement was. The most important takeaways include: (a) understanding how mindsets work very differently across different regions and industries, (b) learning to build consensus to arrive at a common denominator despite these differences, and (c) the dynamics of working in a team of ten peers, versus the hierarchical structure that most of us are used to.
Q: What are some of the most memorable moments — in or out of the classroom — from your time at Wharton?
The visit to Australia, especially the culture day organized by our Australian teammates, which included activities from surfing lessons at Gold Coast to petting Kangaroos. The most memorable moment was during this project, specifically remembering how happy the client was with our recommendations and the Bring Alive experience at the end of the engagement. This was due to pooled efforts of the entire team including the advisors and the GCP administration.
Q: What's next for you and how do you think you will be able to use what you learned through GCP and Wharton?
MV: I want to do Strategy Consulting after Wharton. GCP not only helped me evaluate whether I want to be a consultant in real life, it also provided great perspective on what are the strengths that I can bring to consulting. The experience gained in solving tough challenges involving multiple stakeholders was invaluable and something that will be useful wherever I go.
Q: Finally, what's one piece of advice you would give to prospective GCP participants?

MV: Selecting teams very carefully is important, especially if you apply in the first year itself, meaning you would have known your teammates for all of 3 months. Be sure you are compatible in working with each other and have a good group dynamic because during GCP you will see your team much more than your family and friends. Communicating as much as possible is critical. Lastly GCP is an immersive process that will lead to accelerated learning, however it is a significant time commitment. It is important to factor that in.
---

Mohit Virendra holds M.S., and Ph.D., in Computer Science and Engineering. His expertise is technology research and development in large multi-partner environments: leading collaborations between companies and with government agencies to develop and release cutting edge products.