Wharton Spring '21 Semester Plans


Undergraduate
This page was last updated on January 25, 2021 @ 11:00am
Program Dean Announcements
Update from Vice Dean Diana Robertson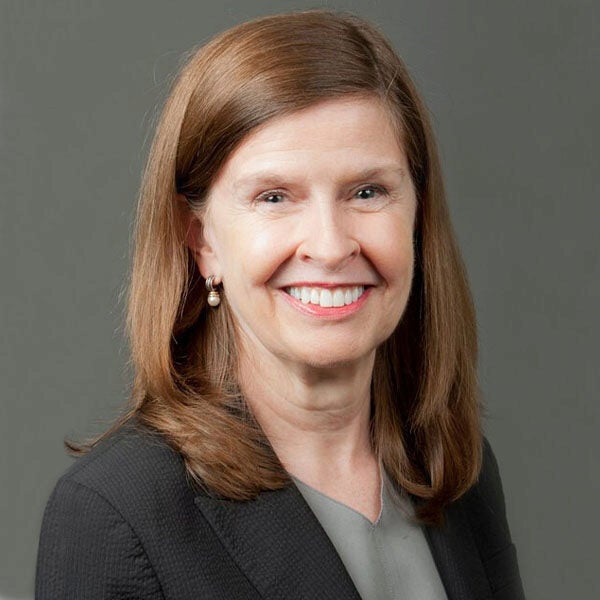 Dear Undergraduate students,
A warm welcome to spring semester classes! I hope that you had a relaxing winter break and that you are as excited about this semester as I am. For those of you back in Philadelphia, I hope that soon there will be opportunities to reconnect with your friends and enjoy our beautiful campus.
A spring semester that starts in January has always struck me as a misnomer, but this year thoughts of spring are especially welcome. We have all been challenged by the pandemic, and I am hopeful that spring will bring better days. In the meantime, I want to provide you with a few updates and let you know about some great opportunities and resources available to you this semester.
Spring 2021 FAQs: For up-to-date information, please remember to check the Wharton Undergraduate Spring 2021 FAQ and the Penn COVID-19 Response website.
A Summer Alternative: The Wharton experience is all about applied learning and going beyond the classroom to reinforce theory. A great way to gain this hands-on experience is by participating in one of our summer research programs:
Applications for these programs are due on February 11.
Penn Prize for Teaching Assistants: The Penn Prize is seeking your nominations for the best graduate student TA you have ever had. This is your opportunity to acknowledge graduate students who, through their dedication to teaching, have had a profound impact on your education at Penn. Complete the nomination form here by February 19.
Finally, I encourage you to check out our resource pages and to keep up to date on academic deadlines, programs, and extracurricular opportunities by visiting MyWharton, CampusGroups, and the calendar on Undergrad Inside.
Best wishes for the new semester, and I hope to see you soon!
Important Community Updates
For the latest details about the number of cases at Penn, visit the

COVID-19 dashboard

.

All of us in the Penn community have a communal responsibility to balance health and safety needs with the educational, academic, research, and service missions of our University. The

Student

Compact

outlines the behavioral expectations for all Penn students regardless of where you are living during the 2020–2021 academic year.
At the direction of Penn, the large majority of classes for all undergraduates will be conducted online in the spring semester. Our faculty continue to develop best practices for student learning and engagement in synchronous and asynchronous online courses.
Remote Classroom Guidelines
All classes will be recorded, with content made available asynchronously.
Clubs & Student Leadership
Penn Student Compact Compliance
The Penn Student Compact outlines the behavioral expectations for all Penn students regardless of where you are living during the 2020-2021 academic year.
School-Wide Safety Protocols

Student Testing
Visit Penn's Student Testing Resources: Spring Semester page to find instructions for undergraduate and graduate students. Please refer to your degree program's Spring Plans page for specific testing guidelines.
Travel Quarantine
Anyone coming from outside the Commonwealth of Pennsylvania is asked to be mindful of guidance from the Pennsylvania Department of Health and the City of Philadelphia. Although this guidance is fluid and changes frequently, the University requires students complete a 14-day precautionary travel quarantine, which is the gold standard of the U.S. Centers for Disease Control and Prevention. Students will receive gateway testing immediately upon arriving on campus. Results of the gateway test do not change the requirement to quarantine for 14 days. One cannot test out of quarantine.
Faculty & Staff Testing
All faculty, staff, and post-docs who are on campus for four or more hours each week interacting with other community members, or whose activities on campus involve teaching, or who are regularly in an aggregate setting of ten or more people in a single shared space on campus will be required to complete screening testing.

Facilities Access & Guidelines
In-Person Classroom Facilities
Students can only enter a Wharton building where they have a scheduled class or activity. Not all degree programs will use the same facilities. Please refer to your program's Spring Plans page for specific guidelines.
At this time, we expect the following Wharton buildings to be utilized for the spring semester:
Jon M. Huntsman Hall
Steinberg Hall-Dietrich Hall
Wharton Academic Research Building
Building Cleaning Protocols
All Penn buildings are maintained, cleansed, and disinfected in accordance with CDC guidelines. Hospital Grade Disinfectant is utilized when disinfecting buildings daily, and the schools have implemented a fluorescent marking system that allows us to verify cleaning techniques. In addition, Wharton has multiple hand sanitizing stations through the facilities (not just in restrooms) and wipe stations strategically located between classrooms for individuals to access and to wipe down surfaces.
PennOpen Pass
Everyone who comes to campus (faculty, staff, and students) will be required to enroll in PennOpen Pass. PennOpen Pass is a daily symptom checker and exposure reporting system designed to reduce the risk of COVID-19 spreading within the Penn community. Daily symptom checks or exposure reporting on PennOpen Pass are required of those who are on campus.

Student Compact & Governance
Penn Student Compact
All Penn students agree to adhere to the guidelines detailed in the Penn Student Conduct Compact. The updated Compact includes 4 distinct categories of governance: Health & Wellness, Campus Movement, Travel and Guests, and Social Life and Recreation.
The Compact outlines protocols for all Penn students, regardless of where they are living during the Spring 2021 semester. As always, the university is closely monitoring public health guidance and will communicate updates to the Compact as needed.
Frequently Asked Questions
Please be sure to check Undergrad Inside for the latest updates as well as links to Penn's FAQ pages.