Wharton Spring '21 Semester Plans


PhD
This page was last updated on November 2, 2020 @ 2:00pm
Program Dean Announcements
Update from Vice Dean Nancy Zhang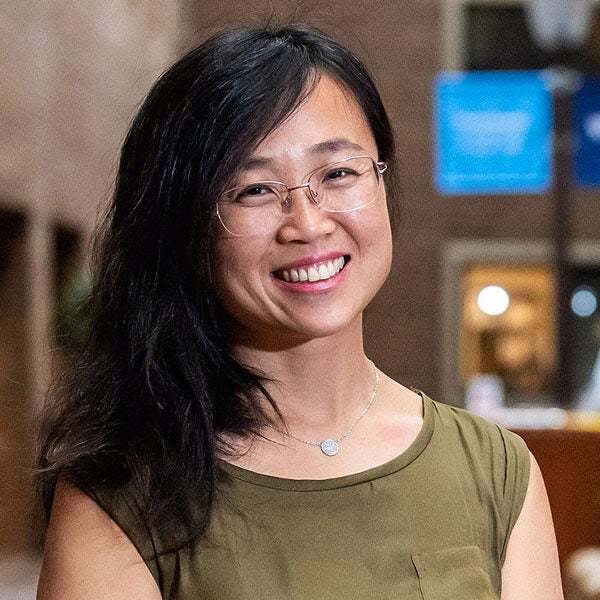 During this unpredictably difficult year, we are proud of you for all of the hard work that you have put into making remote learning and research work, as well as for the support that many of you have provided as teaching assistants. Like all of you, we are anxious to know what the spring semester holds. We understand that for most subjects, learning is best conducted in-person and nothing takes the place of research discussions in front of a whiteboard. But as we plan for spring, our top priority remains the safety of our students, faculty, and staff. A successful reopening will be based on cautious steps made with the understanding of all members of our community, and in close collaboration with the Provost's Office and other parts of the University.
As noted in the recent notification email from the University, almost all courses will be online during the spring. This includes doctoral courses in your department and around the university.
Students can continue to access their offices on a limited basis with approval from your department business administrator. You will need to consult with your department coordinator to determine a safe, socially-distanced plan for return. Indoor social activities and the use of any Wharton conference rooms will still be prohibited until further notice.
Please continue to check the following websites for the most up-to-date information and resources:
School-Wide Safety Protocols

Student Testing
Visit Penn's Student Testing Resources: Spring Semester page to find instructions for undergraduate and graduate students. Please refer to your degree program's Spring Plans page for specific testing guidelines.
Travel Quarantine
Anyone coming from outside the Commonwealth of Pennsylvania is asked to be mindful of guidance from the Pennsylvania Department of Health and the City of Philadelphia. Although this guidance is fluid and changes frequently, the University requires students complete a 14-day precautionary travel quarantine, which is the gold standard of the U.S. Centers for Disease Control and Prevention. Students will receive gateway testing immediately upon arriving on campus. Results of the gateway test do not change the requirement to quarantine for 14 days. One cannot test out of quarantine.
Faculty & Staff Testing
All faculty, staff, and post-docs who are on campus for four or more hours each week interacting with other community members, or whose activities on campus involve teaching, or who are regularly in an aggregate setting of ten or more people in a single shared space on campus will be required to complete screening testing.

Facilities Access & Guidelines
In-Person Classroom Facilities
Students can only enter a Wharton building where they have a scheduled class or activity. Not all degree programs will use the same facilities. Please refer to your program's Spring Plans page for specific guidelines.
At this time, we expect the following Wharton buildings to be utilized for the spring semester:
Jon M. Huntsman Hall
Steinberg Hall-Dietrich Hall
Wharton Academic Research Building
Building Cleaning Protocols
All Penn buildings are maintained, cleansed, and disinfected in accordance with CDC guidelines. Hospital Grade Disinfectant is utilized when disinfecting buildings daily, and the schools have implemented a fluorescent marking system that allows us to verify cleaning techniques. In addition, Wharton has multiple hand sanitizing stations through the facilities (not just in restrooms) and wipe stations strategically located between classrooms for individuals to access and to wipe down surfaces.
PennOpen Pass
Everyone who comes to campus (faculty, staff, and students) will be required to enroll in PennOpen Pass. PennOpen Pass is a daily symptom checker and exposure reporting system designed to reduce the risk of COVID-19 spreading within the Penn community. Daily symptom checks or exposure reporting on PennOpen Pass are required of those who are on campus.

Student Compact & Governance
Penn Student Compact
All Penn students agree to adhere to the guidelines detailed in the Penn Student Conduct Compact. The updated Compact includes 4 distinct categories of governance: Health & Wellness, Campus Movement, Travel and Guests, and Social Life and Recreation.
The Compact outlines protocols for all Penn students, regardless of where they are living during the Spring 2021 semester. As always, the university is closely monitoring public health guidance and will communicate updates to the Compact as needed.
Frequently Asked Questions
Will I be allowed to access my office?
Similar to the fall, access will be granted on a limited basis and must be organized in advance through your doctoral coordinator and department business administrator. To avoid overcrowding, we ask that if you can work efficiently from home, to remain working from home.
If I am on campus, are there testing requirements?
Yes, per President Gutmann's message to the Penn community, all graduate and professional students engaged in research activities on campus will be required to be tested once per week. Students working on campus are also required to receive a flu shot. Students must adhere to the Student Campus Compact and Penn OpenPass.
Additional information on testing and screening requirements:
Will student resources such as Wharton Communication Coaching and the Writing Coach still be available in Spring 2021?
Yes, virtual communication and writing coaching continue to be available to Wharton PhD students. For communication coaching, contact Antionnette McDermott (mcdera@wharton.upenn.edu). For writing coaching, contact Lynn Selhat (selhat@wharton.upenn.edu).