Wharton Spring '21 Semester Plans
MBA
This page was last updated on November 2, 2020 @ 2:00pm
Program Dean Announcements
Update from Vice Dean Howard Kaufold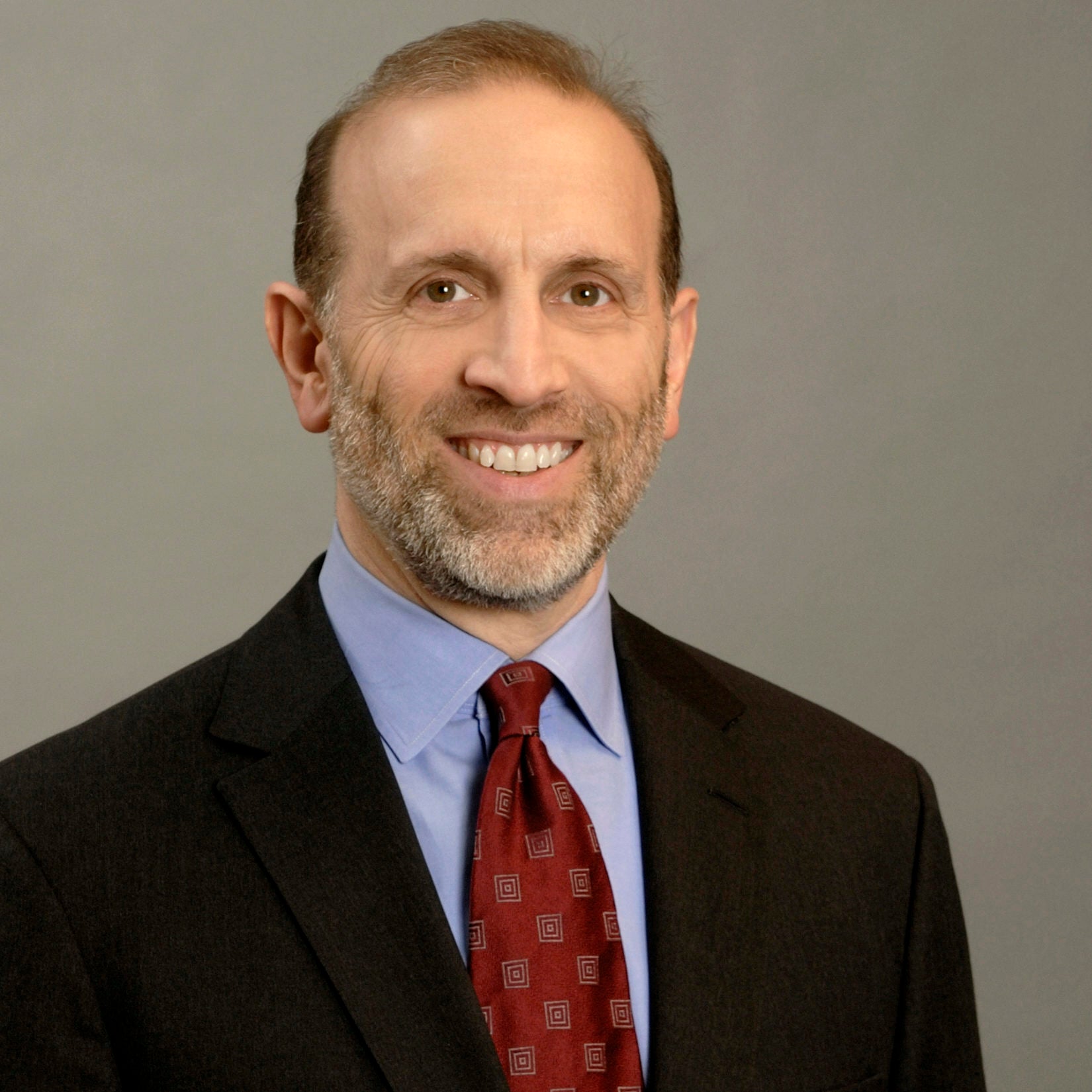 The Wharton MBA Program will implement a hybrid in-person format for curricular and co-curricular activities.
For the past several months, my MBA Program colleagues and I, working along with Vice Dean Brian Bushee have determined two hybrid scenarios based upon possible health and safety regulations: i) limited hybrid:  in-person group gatherings for courses and co-curricular activities not to exceed 25 persons, and ii) expanded hybrid: group gatherings larger than 25, but expecting the max to be about 100 people. At this time, the University has approved the limited hybrid model as the most viable option for Spring 2021, though conditions continue to change. We are prepared to pivot and adapt our execution based upon the circumstances we find ourselves in during the Spring term. If we need to limit in-person interactions at any time, we will strive to return to in-person as soon as health and safety conditions allow.
Please go to the MBA Program Spring 2021 Plans website to find FAQs and information to help you understand what the experience will be like, as well as other options we have considered in the event that conditions change for better or worse. Post your questions to MBA Program staff in Wharton HQ.
Please also review this Wharton Spring'21 Semester Plans website, which provides you with information about Wharton School-wide updates, including health and safety details, and specific curated content for School communities including the MBA Program.
Throughout the planning process for the Spring, our priority continues to be the creation of safe, student-focused experiences to help you build connection, community, and affinity with each other and to Wharton. I look forward to being with you on campus in the Spring semester.
Important Community Updates
The MBA Program is committed to investigating and executing possible scenarios to provide all MBA students with a safe in-person educational experience in the Spring Semester. A virtual option will be provided for all required interactions.

When taking hybrid courses, MBA students will have the opportunity to participate in classes on campus every other day. We are also investigating providing students with opportunities to join a remote class together from Huntsman Hall. In keeping with our usual practice, second-year MBA students will be given prioritization in the Course Match system for Spring course selection.
When allocating space within Wharton facilities, academics, and courses will be prioritized. We also plan to host in-person co-curricular activities on campus as space allows.

All students are expected to take responsibility to adhere to the

University Student Campus Compact

, and federal, state, and local safety guidelines. COVID-19 testing and maintaining health information in the Penn OpenPass app are mandatory for all students, staff, and faculty who will be coming to campus.

If COVID-19 conditions at any time prevent in-person interactions, we will return to in-person as soon as possible after health and safety conditions allow.
The MBA Program is targeting a limited hybrid delivery of curricular and co-curricular offerings for Spring 2021. While many classes will remain virtual and a fully virtual semester is available to all students, some classes will include an in-person classroom component for the duration of the course. Classroom capacity is capped at 25 individuals, including the instructor. For some classes, the professor will be present in-person, and for others, students will be in-person and the professor will teach remotely. On the co-curricular side, we are adapting community building and student leadership events and opportunities to be conducted virtually and/or in small groups. Students will be assigned cohort days on which they can enter Huntsman Hall.
Academic Calendar
Wharton has moved the start date of the Spring 2021 semester from January 13 to Wednesday, January 20, 2021. To account for the later start, Spring break will be shortened to five days: March 10–14. The last day of Quarter 4 and full-semester electives is April 28. The Spring semester is scheduled to conclude with the last day of final exams on Tuesday, May 11. The date of MBA Commencement Ceremony on May 16 remains unchanged.
In Person Classroom Guidelines
All MBA students will be assigned cohort days. Up to six cohorts across first- and second-year students may enter Huntsman Hall on those assigned days. For example, a student is in Cohort C, and the assigned days for Cohort C are Monday and Tuesday. This student may participate in-person on Monday and Tuesday, and may only participate virtually on Wednesday and Thursday. There is no requirement for in-person attendance. We will offer a virtual option for all curricular offerings.
Hybrid Courses
Delivering a hybrid course means that some students can be present in the classroom while others participate remotely. There will be two versions of hybrid courses, with the instructor present in the classroom and with the instructor joining remotely. For example, a student is registered for an elective course that meets on Monday and Wednesday. If this student's cohort day is Monday, then the student can be in the classroom with up to 23 peers from the same cohort while others participate virtually. The groups switch on Wednesday. Not all courses will be hybrid, there will also be courses for which all students participate virtually.
Course Breakdown & Registration Process
We will utilize our Course Match registration system for all MBA Spring courses. Students will be able to see the delivery method for each section when Course Match opens on November 23. Additional resources will become available in December to help students navigate the course offerings. Course Match will close after the winter break, on Thursday, January 7. Students will receive their schedules on January 13 and will be afforded the usual time to make adjustments to their Spring schedules.
For-credit Travel Based Courses
Global Modular Courses and Global Immersion Programs are currently suspended. We have recently launched three Global Virtual Courses: Finance in Europe, Lessons from Israeli Innovation, and Technology, Entrepreneurship and the New Space Age. We are committed to offering GIPs and GMCs as soon as we are able and the following three conditions are met: 1) The University of Pennsylvania lifts travel restrictions for faculty, students, and staff, 2) Foreign governments (in our target countries) lift travel bans on travelers from the U.S. and 3) Companies are willing to welcome student groups to their offices. Our hope is to resume travel courses in Summer 2021.
Prioritized Events/Activities
We are focused on adapting hallmark and foundational events such as Follies, Dance Studio, 1st Year Send Off, Graduation Pub, and Graduation. Events will be either virtual or conducted in small groups in accordance with the Student Campus Compact and government guidelines.
Clubs & Student Leadership
The Office of Student Life is working closely with student clubs and the WGA to empower these groups to develop new means of connecting with their membership and classmates via virtual and small group events. Student leaders continue to serve in partnership with the administration in exemplifying community responsibility and stewardship in this changing environment.
Penn Student Campus Compact Compliance
We continue to work with members of the University health and safety administration to investigate and evaluate scenarios for students to gather safely within the parameters set by the SCC and government guidelines. We are also committed to providing streaming/virtual options to those that choose to remain at home and not come together in-person. The SCC is our commitment to maintaining the health and safety of our community of Wharton MBAs, students of the University of Pennsylvania, and residents living in cities across the world.
School-Wide Safety Protocols

Student Testing
All undergraduates will be required to be tested for COVID-19 twice per week upon their return to campus. All graduate and professional students engaged in research activities on campus or living in the area once per week.
In addition to mandatory COVID-19 testing, all undergraduate and graduate students are required to get a flu shot before returning to campus. Proof of immunization will be needed to access campus.
Faculty & Staff Testing
All faculty, staff, and post-docs who are on campus for four or more hours each week interacting with other community members, or whose activities on campus involve teaching, or who are regularly in an aggregate setting of ten or more people in a single shared space on campus will be required to complete screening testing. All other faculty, staff, and post-docs engaged in any on-campus activities are encouraged to participate in screening testing.
PennOpen Pass
Everyone who comes to campus (faculty, staff, and students) will be required to enroll in PennOpen Pass. PennOpen Pass is a daily symptom checker and exposure reporting system designed to reduce the risk of COVID-19 spreading within the Penn community. Daily symptom checks or exposure reporting on PennOpen Pass are required of those who are on campus.

Facilities Access & Guidelines
In-Person Classroom Facilities
At this time, we expect the following Wharton buildings to be utilized for the spring semester:
Jon Huntsman Hall
Steinberg Hall-Dietrich Hall
Wharton Academic Research Building
Vance Hall
Wharton San Francisco
Building Cleaning Protocols
All Penn buildings are maintained, cleansed, and disinfected in accordance with CDC guidelines. Hospital Grade Disinfectant is utilized when disinfecting buildings daily, and the schools have implemented a fluorescent marking system that allows us to verify cleaning techniques. In addition, Wharton has multiple hand sanitizing stations through the facilities (not just in restrooms) and wipe stations strategically located between classrooms for individuals to access and to wipe down surfaces.

Student Compact & Governance
Penn Student Compact
All Penn students agree to adhere to the guidelines detailed in the Penn Student Conduct Compact. The updated Compact includes 4 distinct categories of governance: Health & Wellness, Campus Movement, Travel and Guests, and Social Life and Recreation.
The Compact outlines protocols for all Penn students, regardless of where they are living during the Spring 2021 semester. As always, the university is closely monitoring public health guidance and will communicate updates to the Compact as needed.
Frequently Asked Questions
How many classes can I expect to be able to take in-person?
We don't know the answer to this yet. Similar to you participating in a survey about your Spring preferences, we are currently working with faculty and listening to their concerns about going back to in-person teaching. Even though we don't know the number, for the hybrid classes that we can deliver you can expect to be in the classroom every other session. You will be participating virtually during the remaining sessions.
Will there be a virtual option for all classes?
Yes, you can complete your Spring semester virtually. We have heard from students throughout the Fall semester about health concerns, not being able to travel to Philadelphia, and other difficult individual situations to maneuver. We want all students to be able to make progress towards the MBA degree and will therefore continue to offer this option.
What will the in-person classroom experience be like?
Classrooms in Huntsman Hall are configured such that at most 24 students can be in the room at one time, plus the instructor. Delivering hybrid means that some students will be in-person while others participate virtually at the same time. While this allows us to offer the number of seats needed, it also presents pedagogical challenges. The instructor teaching must decide on how to manage the class. Thus we ask for your support and flexibility while instructors decide on their most inclusive approach. While in class, students will need to follow University guidelines for face coverings and social distancing at all times, as well as refraining from eating and drinking in classrooms at any time.
Will Wharton be providing students with opportunities to socialize and network?
Yes, our goal is to provide — via small, in-person and virtual activities — opportunities for students to continue to develop meaningful connections with their peers. Spring program offerings will include Conversations that Matter (CTM), 60 Second Lectures, Wharton Proud to Know You Program, Wharton MBA Olympics, Student Life Fellow Programming, and events marking Wharton milestones such as Quarter 1 Salute and 1st Year Send Off. We also encourage students to explore their options to connect with their peers that are compliant with the Student Campus Compact and local, state, and federal guidelines.
How are internships and full-time opportunities being impacted by the current circumstances?
As of now we are seeing similar levels of recruiting activity/job postings as in prior years (e.g., 130 EISs in 2019 vs 123 EISs in 2020). All our peer schools are fully virtual for recruiting as well and all companies are adapting to the new format. We will keep students informed as we get updates from companies but students should take advantage of the lack of travel necessary for recruiting this year and explore additional options they would like to consider.