Wharton Global Youth Program
The Wharton Global Youth Program mobilizes the extensive opportunities of the Wharton academic community to educate, inform and inspire pre-collegiate students to explore business practices, analyze the world's complex challenges, and take the needed steps to become leaders who will transform the global economy.
Wharton Summer High School Programs
The Wharton Summer High School Programs are residential programs for students in grades 9 –12. Led by Wharton faculty and instructional staff, the programs explore topics that align with the Wharton research and teaching. Pre-collegiate students engage with our rigorous business education before making a post-secondary choice, enabling them to study and network with global peers.
Knowledge@Wharton High School
Knowledge@Wharton High School is the only online business journal for high school students. The regularly updated publication includes news-driven articles, videos and podcasts that introduce high school students to business, entrepreneurship and leadership, and creates engaging classroom tools for teachers.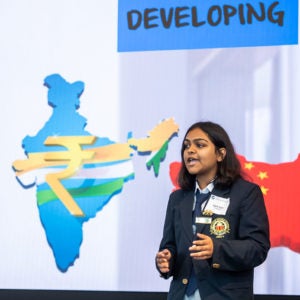 Knowledge@Wharton High School Investment Competition
The annual Knowledge@Wharton High School Investment Competition empowers pre-collegiate student teams around the world to learn about the intricacies of investing – from the concepts and analysis to the trading and teamwork. Successful teams excel in long-term strategic thinking, not short-term profits.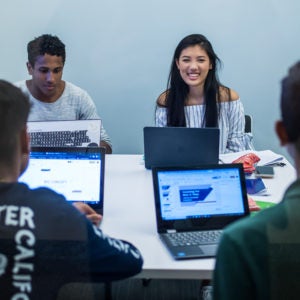 Custom Programs for Organizations
Partner with Wharton to build customized educational programming for a pre-collegiate student audience or educators. Wharton Global Youth Program can develop specific trainings for educators and deliver academic solutions to match the needs of any array of students. Programming can be offered onsite at Wharton's campuses or on location around the globe. Contact us to learn more about how we can work together.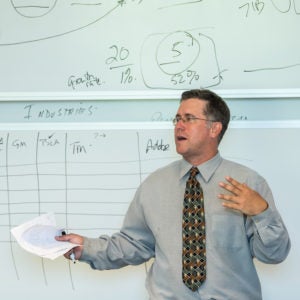 Resources for Educators
Wharton Global Youth Program provides resources and training for teachers both inside and outside the high school classroom, including professional development opportunities and teaching tools. Offerings include lesson plans and articles with conversation starters, monthly themed toolkits, a comprehensive video glossary, and student competitions.