Business Analytics at Wharton
10th Anniversary
Wharton Customer Analytics Conference
Make Data-Driven Decisions
Analytics drive modern business. Wharton drives advancements in how businesses analyze data to make better predictions and more effective decisions.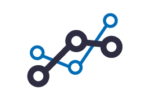 Explore Research and Initiatives
We go beyond the numbers to link data to actionable insights and strategic initiatives in finance, accounting, operations, human capital, and customer behavior.
[
Explore Analytics in Academics
0
+
Students in Undergraduate and MBA Analytics Clubs
"I see analytics as being directly in Wharton's historical quantitative sweet spot but expanding it in different industries where the data now exists."

Prof. Eric T. Bradlow, Chairperson of the Marketing Department, Faculty Director, Wharton Customer Analytics Initiative
November 1, 2018: Wharton Customer Analytics Initiative hosts an expo for companies that are looking to hire analytics-focused positions the opportunity to network with Penn and Wharton students interested in careers in business analytics.
Join us for a dynamic program that will span from how analytics affects culture and diversity to applying artificial intelligence to hiring and performance management.
Learn analytics from Wharton experts through online and executive courses.
Customer Analytics: Executive Education Program
February 24 – March 1, 2019 in Philadelphia. Expertise to create a strategic vision based on your own data.
Program Details    All Programs
Books, Videos, and Podcasts
Wharton Analytics in Action