Analytics at Wharton
Wharton Digital Press
Customer Centricity Playbook Wins Best Business Book Award
The groundbreaking work from Wharton's Peter Fader and Sarah Toms won the 2019 Digital Book World Award.
Big Data for a Better World
Modern business is driven by data and analytics. At Wharton, we're educating the next generation to uncover powerful insights, make better decisions, and become agile leaders.
With the establishment of the Data Science and Business Analytics Fund, we've aligned our data-driven programs to form a unified powerhouse — Analytics at Wharton.
This support will expand on cutting-edge analytical tools and explore big data in new areas drawing on the Wharton faculty's diverse research excellence.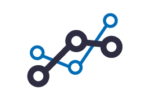 Helping companies understand how to better monetize the individual-level customer data through the development and application of new predictive models.

Enabling the public to access transparent, non-partisan, and research-based analysis of the fiscal impact of U.S. public policy and legislation.

Research, thought leadership, and education for organizations making decisions about people, and helping leaders operate based on evidence rather than intuition.

Exploring neuroscience for precision in marketing and finance, identification of talent, enhancement of performance, and advancement of human potential.

Leading business intelligence, data analytics, and research platform for global institutions, enabling thought leadership, historical analysis, and insight.
Explore Analytics in Academics
0
%
MBA Students Major in Business Analytics
0
+
Students in Undergraduate and MBA Analytics Clubs
"I see analytics as being directly in Wharton's historical quantitative sweet spot but expanding it in different industries where the data now exists."

Prof. Eric T. Bradlow, Vice Dean of Analytics, Chairperson of the Marketing Department, The K.P. Chao Professor; Professor of Marketing
Learn analytics from Wharton experts through online and executive courses.
Customer Analytics: Executive Education Program
October 28- November 1, 2019 in Philadelphia. Expertise to create a strategic vision based on your own data.
Program Details    All Programs
Books, Analysis, and Podcasts
Wharton Analytics in Action